If your purchased merchandise has a warranty issue, kindly contact us at CS@Gameon.store and let us know whether you'd like to return your product for either a refund or replacement. Make sure to return everything you initially received, which includes the box, catalog, and any accessories. If any items are missing, you will be eligible to pay the percentage of the missing accessories. The GAMEON team will reach out to you within 24 hours, or by the following business day, and will require you to fill out the Return Merchandise Authorization - RMA report or copy of the same email. Make sure to print and place it inside your return shipment. If the purchase was made from our GAMEON website — upon approval of return, please ship the unit safely with your RMA form inside the shipment to our return center below. Shipping charges will be covered by GAMEON on both ends. If purchased from a reseller — return to the reseller, and they will contact the GAMEON team and handle the return.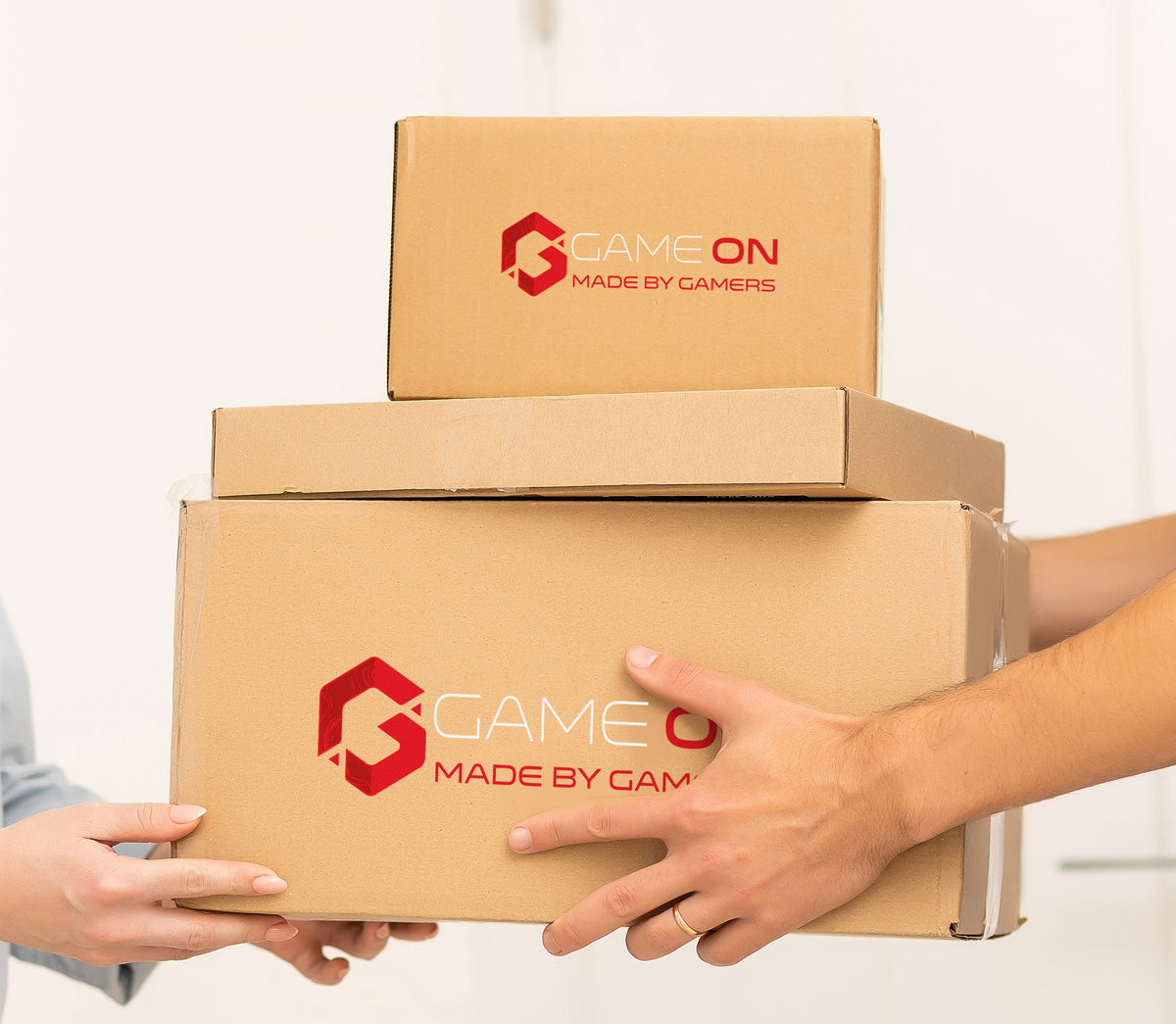 The RMA process may take 1-3 business days to process, and a refund will be issued back to your original payment method. Please allow 10 – 14 business days to see the amount credited back into your account (this may take longer depending on your country of purchase).

Please return all items with the original packaging, and ensure everything is properly secured to ensure the safety of the product while in transit.

REPLACEMENTS
Once the unit is returned, we will ship out a replacement and you'll receive the shipment notification as soon as it is made available. If the same model of purchase is not available, we shall replace it with a similar or higher model. It will take around 3-5 business days to deliver once the replacement has been shipped out. If you purchased from a reseller, they will handle the replacement process for you.
Please note: Returned merchandise must have an authentic serial number (for electronic items) and an authentic receipt from the authorized reseller or directly from our GAMEON website